Porosit Web is a web design company located in Pristina, Kosovo. We have been operating for more than 6 years in Kosovo as a one-stop website solution on creating professional designs, web development, web hosting and domains, digital marketing, graphic designs, and SEO optimization. We specialize in creating professional web designs that fulfill all of our client's needs.  The goals that we have for the web designs that we create are to be unique, responsive, eye-catching, organized – so they can deliver the full value of your business and have a better conversion rate.
We urge you to take a look at everything we offer in the web design section. You can find information on how the whole process usually flows, and get a better picture of what you're in for. 
Why is web design important?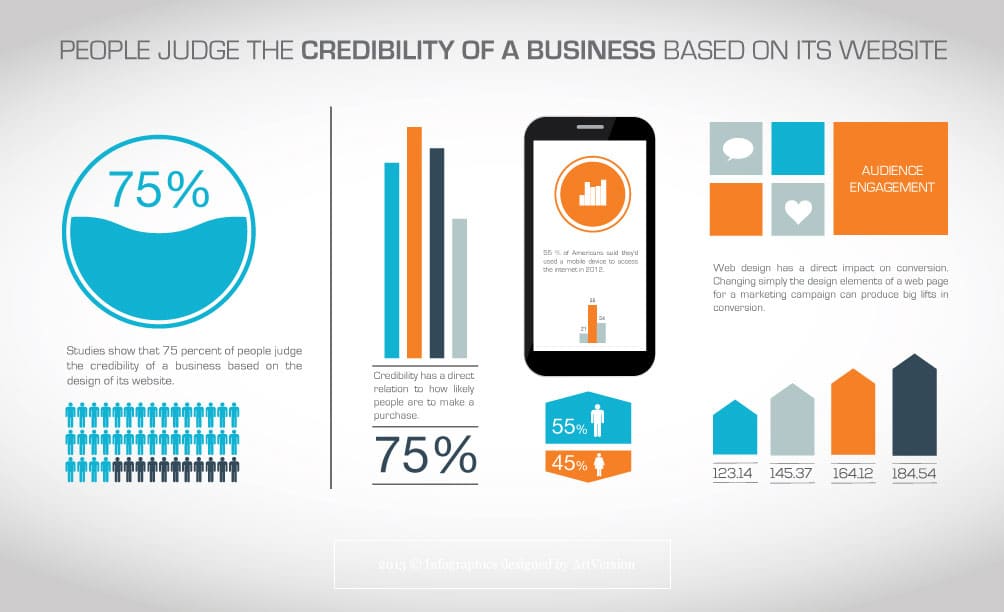 We all know that the increase in the usage of the internet has made it nearly impossible for a business to survive without a website. It is the best way so your current customers can get informed for your business but also to connect to new potential customers.
But having a website isn't enough for a business to survive.  Web design plays a key role and it is the most important thing that a website can have since it sets the first impression that your audience has on your brand. Depending on your website's looks, if it looks unattractive or unpleasant it will give a negative first impression of your business, if it looks good and professional it will give a positive impression and it will earn your customer's trust.
A good web design should have easy navigation, great content, and visual elements, to be organized and to be Search Engine optimized, which our company is always willing to provide. 
Is web design affordable in Pristina?
Our company provides these types of websites: business websites, e-commerce websites, news portal websites, personal websites (blogs), portfolio websites, landing pages, and many more.  Depending on the type of website that you need prices to vary between $500 to $1,000.
That is our price range of the web designs that we create on our web publishing software. If you have an idea for a web design that needs to be done with other software it will cost more.
The websites that we design on our software are:
Responsive (Meaning the design that we create will be desktop and mobile-friendly. And with the increase in mobile devices usage, having a responsive design is a must)
Easy To Use (You won't need to hire a developer to update your site)
SEO Friendly (Your site won't have unnecessary code)
Compatible with all the browsers (Chrome, Safari, Firefox, Opera, etc.)
Web design in Pristina vs. the USA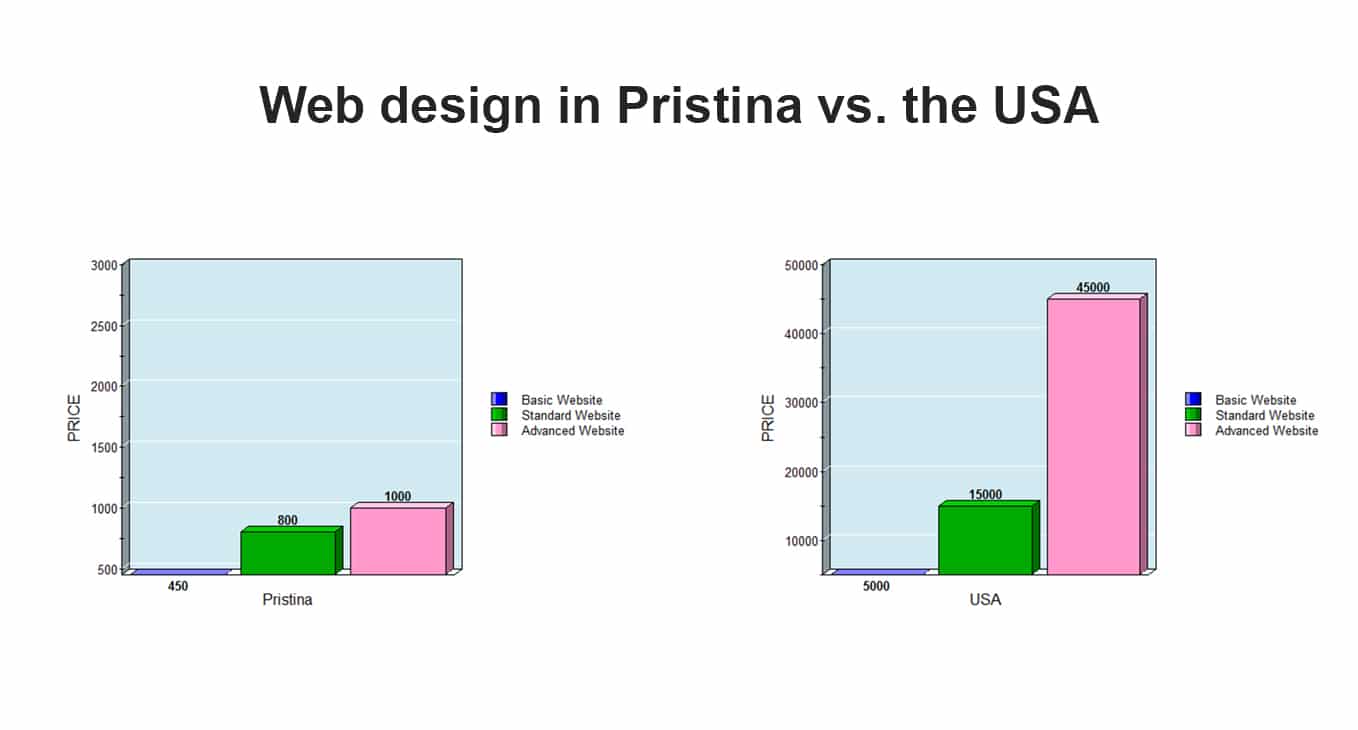 Creating a web design in Pristina, Kosovo is more affordable than creating one in the USA since the prices in Europe are very competitive.  Doing a simple search on the World Wide Web you can see that in the United States of America the most basic web designs cost between $1000 to $10,000, the intermediate web designs between $10,000 to $50,000, and so on.
Why pay more for basic, when you can pay less for advanced design!?
Whether you are a big business or a small business, money doesn't grow on trees, and for the price that you can get a basic design in the USA, you can get a high-end design in Pristina. And delivering high quality and affordable designs is the foundation here at Porosit Web. 
In conclusion, we tried to cover everything you need to know about web design in Pristina, Kosovo. But if you have any sort of questions please don't hesitate to contact us. Just fill out our contact form we will get back to you as soon as possible.